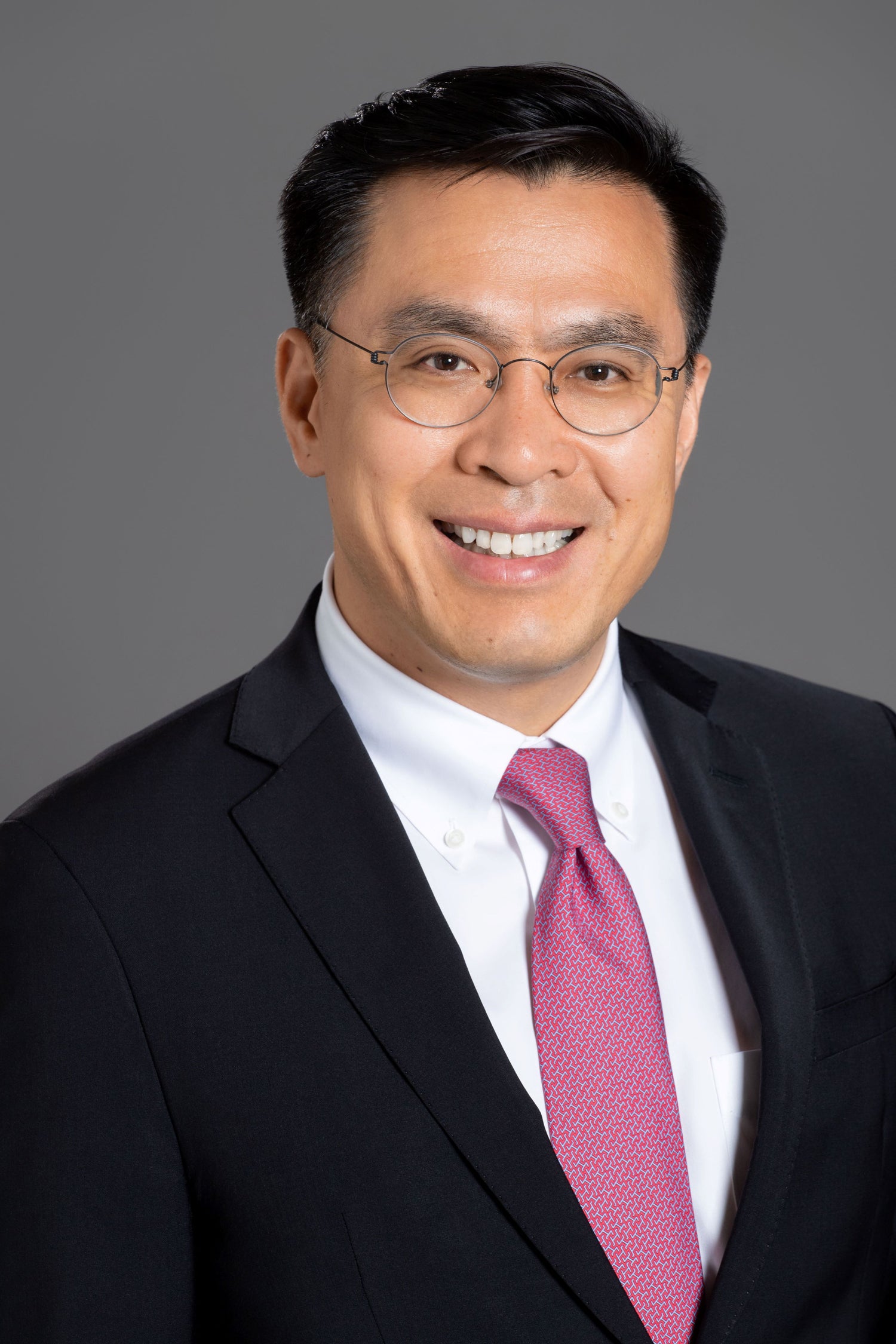 Hansin (Scott) Kim
Contact Information
Lee Anav Chung White
Kim Ruger & Richter LLP
The Biltmore Court Building
520 South Grand Avenue, Suite 1070
Los Angeles, CA 90071 USA
Mr. Kim, a native Korean, has extensive knowledge and experience in real estate transactions, corporate transactions, mergers & acquisitions, securities law, corporate governance, financing and international transactions. His experience has enabled him to serve clients in various industries, including banking and financial services, real estate, renewable energy, agriculture, bioscience, technology, and restaurant and hospitality.
Prior to joining the firm, Mr. Kim practiced at KL & Kim PC and Stinson Morrison Hecker LLP, and served as an extern law clerk for Chief Magistrate Judge Terence P. Kemp of the United States District Court for the Southern District of Ohio. While in law school, he provided pro bono legal services as a volunteer for the Student Housing Legal Clinic of Ohio State University and was honored for this work with the award of a Public Service Fellowship by the Ohio State University Michael E. Moritz College of Law.
EDUCATION
Seoul National University, cum laude (B.A., 1999)
Ohio State University (J.D., 2002)
Public Service Fellowship
REPRESENTATIVE MATTERS
Representation in renewable energy industry:

Representation of financial institutions in various financing projects in renewable energy development projects
Representation of renewable energy development consortium

Counseling on mergers & acquisitions and joint venture transactions

Acquisitions and divestitures of business divisions and subsidiaries in a variety of industries, including banking and financial services, telecommunications, agriculture, biosciences and technology
Merger transactions and reorganizations for public and private companies
Joint ventures and strategic alliances
Cross-border mergers & acquisitions and international financing

Counseling on initial and subsequent equity and debt securities offerings and on state and federal securities law compliance
Representation of senior managers, boards and committees in corporate governance and securities law compliance
Representation of real estate developers in various aspects and stages of development projects
Counseling on various business related non-immigrant visas
Counseling on various U.S. labor and employment matters
PROFESSIONAL MEMBERSHIPS
American Bar Association
California Bar Association
D.C. Bar Association
Missouri Bar Association
Kansas Bar Association
Korean American Economic Development Council (KAEDC), Executive Vice President
Overseas Korean Traders Association (OKTA), Los Angeles Chapter, Director
Asian American Bar Association of Kansas City, former Director and Treasurer
Asian American Chamber of Commerce of Kansas City, former Director and Treasurer
PRESENTATIONS, PUBLISHED WORKS AND HONORS
Mr. Kim is a frequent speaker, lecturer and article contributor. He has lectured at Mokwon University and Sungshin Women's University in Korea. He was also a guest speaker on international business issues on YTN, a Korean TV station. Mr. Kim has authored "The Korean Securities Law" for The International Lawyer (Fall/Winter 2005, Vol. 1, No. 3; Fall/Winter 2006, Vol. 2, No. 1), published by The American Bar Association. Mr. Kim regularly contributes legal articles to Korean news publications, including The Korean Daily ("Joongang Il Bo") and The Korea Herald Business.